Intracell Nutrition Inc.
::
JOINT HEALTH
:: InflaManna®
---
InflaManna®: Features
InflaManna®
Finally A Safe, Natural Approach For
Joint Comfort and Mobility*
Many People Suffer From Joint Discomfort
One in five adult Americans has been diagnosed with some form of arthritic condition (Centers for Disease Control and Prevention 2009 estimate). Aging and over-exertion take their toll out on our joints. Millions of people suffer from inflamed joints and other painful symptoms.
Problems With Treating Joint Pains With Drugs
Most people use over-the-counter and prescription pharmaceutical drugs to relieve their symptoms. Unfortunately, this has taken a terrible toll on many people's health.
Non-steroidal anti-inflammatory drugs (NSAIDs) such as over-the-counter and prescription drugs like aspirin, Aleve, and ibuprofen (Advil, Motrin) can have adverse side effects. NSAIDs can increase your risk of serious effects on the stomach or intestines, including bleeding and perforation (forming a hole).
These conditions can be fatal. And gastrointestinal side-effects can occur without warning, at any time while taking an NSAID. Older adults may have an even greater risk of these serious gastrointestinal side effects. Unfortunately in many cases, by the time there are any symptoms, it is too late to save the person. Tens of thousands of people die from internal bleeding caused by NSAIDs.

Prescription drugs for joint pain and inflammation have a history of reported adverse side effects and even fatalities.
Natural Approaches To Maintaining Healthy Joints

The cycle of pain and stiffness in the joints is triggered, in large part, by an excess of certain enzymes. These out-of-control enzymes produce substances that cause inflammation. Over-the-counter and prescription drugs suppress these enzymes, but in a way that can cause terrible side effects.
For thousands of years there have been traditional nutritional and herbal approaches to safely help the body naturally maintain healthy, normal levels of the enzymes that cause joint discomfort and stiffness.
Causes Of Inflammation click here
The safest and best approach to maintaining a healthy body is to use exercise, diet, natural vitamins, and traditional botanical extracts to address the underlying imbalances.
InflaManna Is The Ultimate Support For Your Joints

InflaManna is a synergistic blend of Foodform® Vitamins and botanical extracts that provides nutritional support for joint comfort and flexibility as well as to reduce inflammation without harmful side effects.*
There are now many dietary supplements available for joint comfort. InflaManna is designed to be the world's finest and most effective.
InflaManna has potent amounts of the world's best ingredients.
InflaManna contains 100% Foodform® Vitamin D-3 and Niacinamide — for maximum absorption, retention and utilization.
InflaManna contains the finest quality standardized botanical extracts. They contain concentrated amounts of the active components that provide the most benefit. For example:
• The Turmeric extract in InflaManna contains verified amounts of the three most effective curcuminoids, including 70–80% of the most important one.
• The Boswellia extract in InflaManna contains verified amounts of the four most effective boswellic acids, including 30% of the most important one.
More about Turmeric click here.
More about Boswellia click here.
More about Ginger click here.
More about Bromelain click here.

Key Features/Benefits

• Unique combination of ingredients
• The right amount of each ingredient – for maximum potency and effectiveness

• Exclusively Foodform® vitamins – for maximum absorption, retention and utilization
• Foodform Vitamin D-3 contains the active, hormonal form - for most utilization

• World's finest, highly-specialized, standardized botanical extracts – concentrate the most beneficial constituents
• Vegetarian Capsules
• Manufactured with the highest level of quality control (cGMP certified)
• Designed to be the world's finest, with no compromises whatsoever – delivers real, safe benefits with no side-effects
Directions For Use
Adults take four (4) capsules per day with meals or a glass of liquid. For best results, take two (2) capsules in the morning at least 30 minutes before breakfast, and two (2) capsules in the evening at least 30 minutes after dinner; or as directed by a healthcare professional.
Do Not Expect "Relief In Minutes"
Do not expect "relief in minutes" of your joint discomfort and stiffness. InflaManna is not a drug covering up symptoms. It is a natural product that provides gentle, effective, long-term relief. Most people will begin to notice results in a few days to a week. For maximum results, allow two or three months.
Precautions

Do not take if pregnant or nursing. Keep out of reach of children. After opening, remove cotton, close tightly and store in a cool, dry place.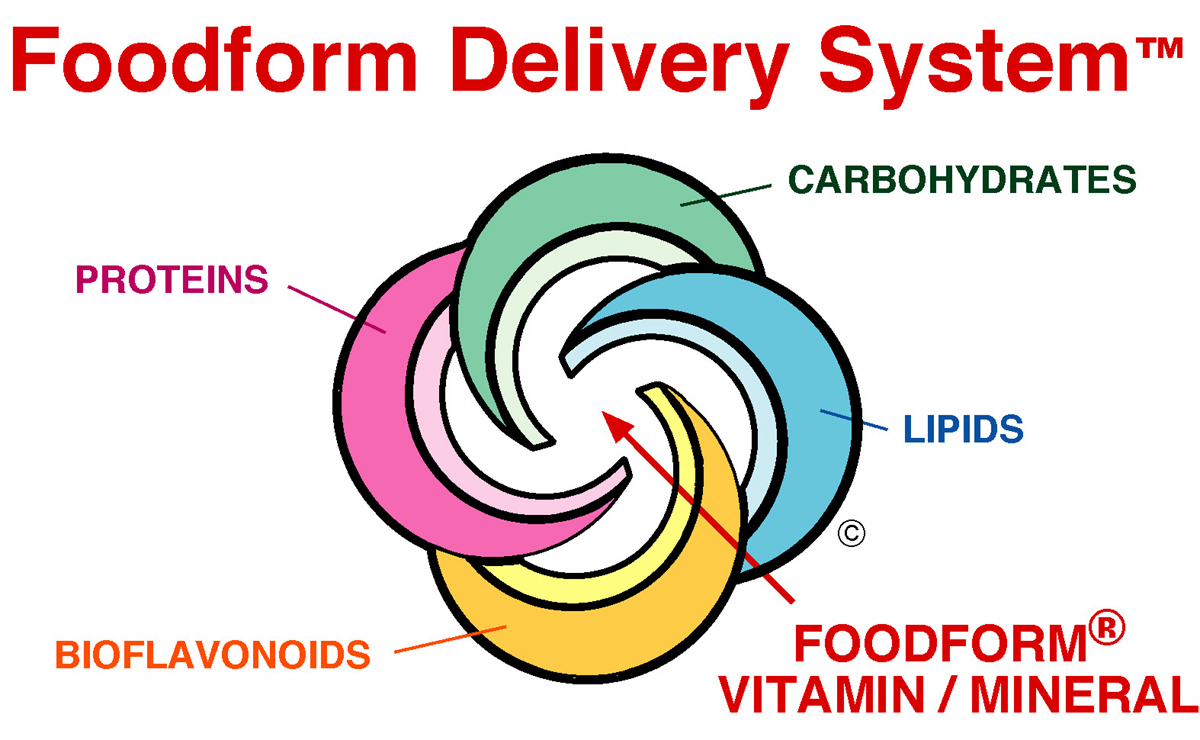 *These statements have not been evaluated by the Food and Drug Administration. This product is not intended to diagnose, treat, cure or prevent any disease.
© 2009 All rights reserved. Foodform, Swirl Design, InflaManna are registered trademarks of IntraCell Nutrition Inc.