Intracell Nutrition Inc.
::
BONE HEALTH
:: Foodform® Calcium 120 Tablets
---
Foodform® Calcium 120 Tablets: Features
Concentrated Food For Strong, Healthy Bones
Foodform® Calcium is simply 100% whole food. 4 tablets provide 400 mg of calcium plus vitamin D3, boron, silicon and trace elements.

Each Foodform® nutrient has been fed to live lactobacillus or baker's yeast cultures for maximum absorption and utilization in the cells of the body. And there is no upset stomach like you get with other calcium supplements. You don't even have to take it with meals. This is concentrated food for your bones.
Key Features
• 100% Foodform®
Unlike ordinary vitamins and minerals, Foodform® Calcium contains no mineral salts, no chelates, no USP vitamins, no free-state amino acids. Foodform® Calcium gives you effective nutritional support your bones and teeth because it contains only whole foods. All the nutrients are from live cell cultures.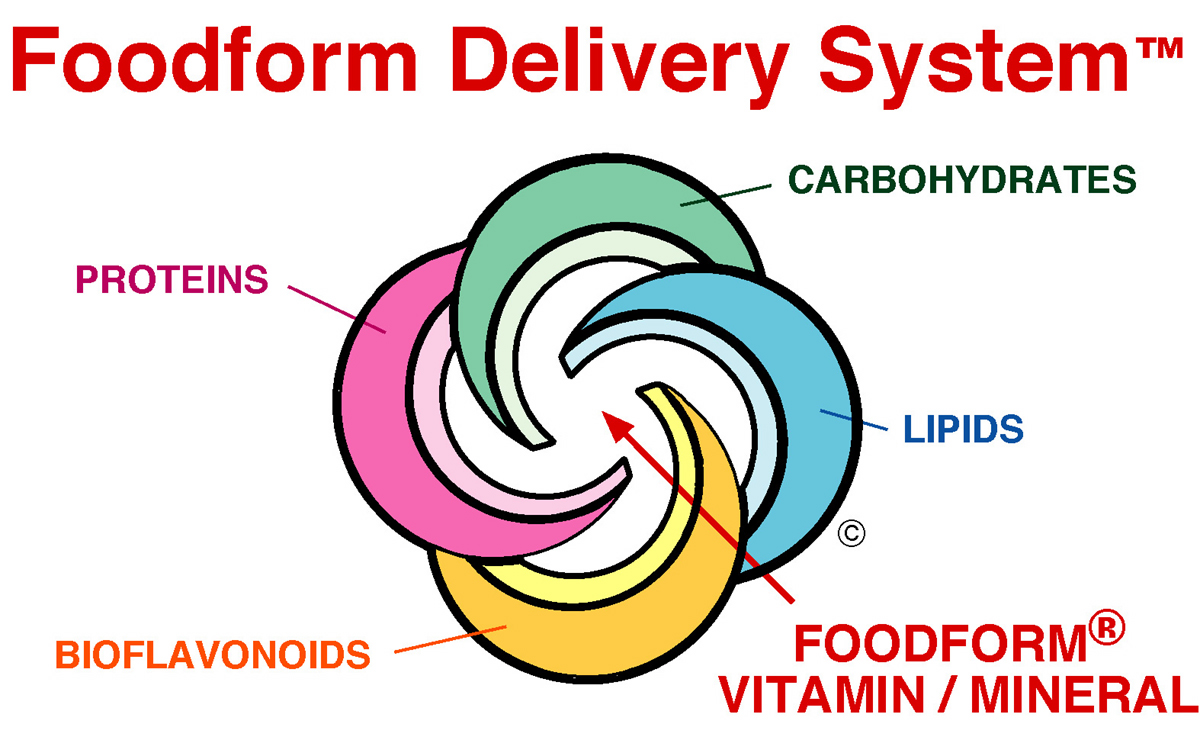 • Provides Calcium, Vitamin D3, Boron, Silicon And Trace Elements
The Foodform Vitamin D3 and other Foodform nutrients compliment the Foodform Calcium.
• Foodform® Ingredients Proven Effective In More Than 60 University Studies.
Foodform® Ingredients have been tested by independent researchers in more than 60 university studies which show they are better than regular (USP) vitamins and mineral salts.
• Does Not Have To Be Taken With Meals.
Foodform Calcium is so naturally-acceptable to your body you can take it all at once, whenever it is convenient. There's no upset stomach.
• Only 10 Calories Per Serving.
You would have to eat a huge volume of food to get the nutrition of just 3 capsules of Foodform® Calcium. Yet it contains only 10 calories.